If you would like to become a sponsor, or would like more Information, please contact us:
Find us on Facebook:
https://www.facebook.com/NCA-Los-Niños-de-Chapala-y-Ajijic-AC-482464788505868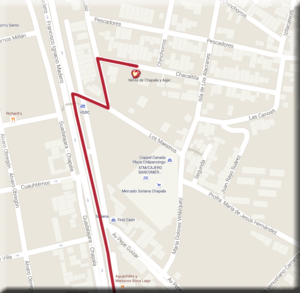 Chapala Office (English & Spanish spoken)
Office Hours: 2p.m. to 6p.m.
Chacaltita 20A, Colonas del Lago,
45900 Chapala, Jalisco
Telephone (US & Canada): 011 (52) 376-765-7032
Telephone (Chapala/Guadalajara): 765-7032
Mail – letters or packages within Mexico:
Chacaltita 20A, Colonas del Lago,
45900 Chapala, Jalisco
Mail – outside Mexico:
5802 Bob Bullock C1, Unit 328-4,
Laredo, TX 78041-8813
Please note, we cannot accept packages to be mailed to the Texas address.
E-Mail: info@lakesideninos.org
Please note, email sent to NCA goes into a professional ticketing system that will assign you a support ticket number and send you an auto-response email. You will then receive a reply from one of our directors or office staff.
The support ticketing system allows us to pass the email conversation to member of our Board or staff member as appropriate, set tickets to re-open on a specific date and time, and search for past correspondence when needed.
While some people find an automated auto-response email is impersonal, you can expect to receive a timely reply by a real person. This email ticketing system is a part of the improvements NCA has made to increase the efficiency of our operations.