Sponsor Now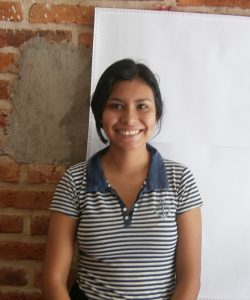 08/25/2002
8.2
Universidad UNIVER
$1200.00
Pili is quiet girl with few friends, although she gets along well with others at home and at school. She enjoys singing and dancing. At school, her favorite subject is Spanish and her least favorite is history. At home, she helps out picking up shoes and picking things up in her room. She likes playing hide and seek and would like to be a clothing designer when she grows up.
Her father, David, is 35 years old and has a junior high school education. He's in good health and works as a maintenance man.
Her mother, Gabriela, is 42 years old and has a Junior high school education. She's in good health and works making clay art.
Pili shares her home with her mom, two brothers and a sister. The house has two rooms, one bath, and three beds.