Sponsor Now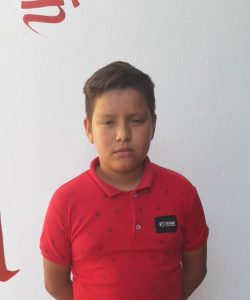 05/07/2008
9.0
Esc. Primaria "Cuauhtemoc"
$100.00
Yeshua, He would like to be an Engineer Computer of System. Yeshua is a 10 year old student that loves going to school. He enjoy mathematics, drawing, playing and running; whether he's still young or is very active, Yeshua also likes to play football and basketball. Something very interesting about him is that he would like to be a computation engineer at Paris. His parents and siblings support him a lot to achieve his dreams.
Her dad´s name is Fernando. He has a high school education. He works as a Gardener.
Her mom's name is Gloria. She has an elementary school education. She works as a housewife.
Home: Yeshua lives on a small rented house with his brother and sister, their house has one kitchen, one bedroom with one full bed and two single beds.