Sponsor Now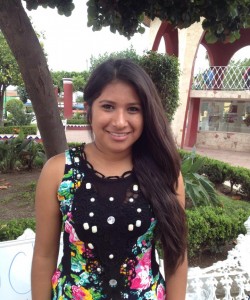 04/25/1999
97.1
Centro Universitario de Ciencias Económico-Administrativas (Cucea)
$1200.00
Maria Elizabeth is a bright and highly motivated student. Actually she is studying public accounting. This young is one of the best students in her class. She is cheerful and has many friends at school. Her parents believe that she is a bringht child with good skills. In her spare time she enjoys reading, listening to music, and studying. Her favorite sport is soccer. She likes to helpe her siblings with the homework, and both of them support their parents by helping around the house.
Her father, Benito, he has a junior education. He has good health and works as a gardener.
Her mother, Maria Isabel, has a junior education. She is a housewife.
Maria shares her home with her parents and her brother. Their home has a bath and two bedrooms with three beds.