Sponsor Now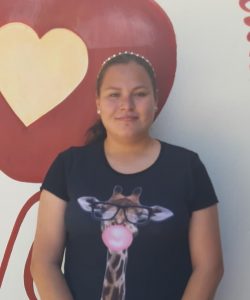 04/13/2002
96.5
Centro Universitario De Ciencias Exactas E Ingenierías (CUCEI)
$1000.00
Itzel is a nice person with good qualities, she is a responsible and honest young lady who wants to do things successfully. At this moment she is not studying, she will apply for a test to be able to gain access to university in January 2020. Her mother believes in her because she is a sincere and responsible person. Her temperament is cheerful. In her spare time, she likes to read books. She is taking a nursery course on Saturdays. Also, she has many friends and she likes sports, her favorite sport is Itzel volleyball.
Her father Benjamin doesn't live with them.
Her mother Margarita has a Junior High education. She sells beauty products. Her health is good.
Itzel shares her home with her mom, one sister and one brother. Their home has a living room, one bath and two bedrooms with two full beds and two single beds.