Sponsor Now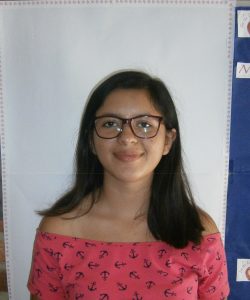 01/29/2003
93.5
Preparatoria Regional Jocotepec
$400.00
Valeria is an only child. Her background is very difficult as her father is in physical recuperation, and her mom suffers from advanced arthritis and walks with a cane. The mother is very physically limited in what work she can do, so she has retired from working in a veterinary clinic and doing house work. Valeria is an active student and, although a bit shy, reaches out to friends surrounding her. She does most of the house work and feels she not only helps her mom but takes good care of her and her father. One person she admires a whole lot is her mom since, although she has a progressive disability, she still helps Valeria with school work and supports her in every way possible. This family, although having it very difficult, fights to keep positive about life and whatever comes their way.
Her mother, Leticia has an elementary school education.
Valeria shares her home with her mother and father. Their home has one room, a bath and one bedroom with one bed.