Sponsor Now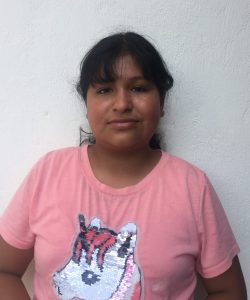 10/16/2010
8.8
Esc. Primaria "Cuauhtemoc"
$100.00
Her dad´s name is Antonio. He works as a Gardener in San Antonio Tlayacapan.
Her mom's name is Monica. She works as housewife.
Home: Teresa shares her home with her parents, one sister and one brother. They rent the house where they live. It has a kitchen, a living room, two bedrooms with one double beds, and two individual bed.