Sponsor Now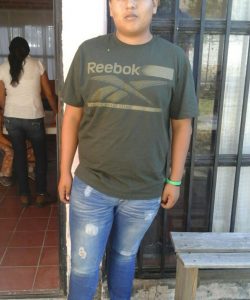 09/27/2001
92.61
Preparatoria Regional Jocotepec
$400.00
Antonio likes the sports. In the school; his favorite subject is English and his least favorite subject is Physic.
He likes to go to school and he has a lot of friends. He has a good relationship with his family and friends.
His temperament is very quiet. When Antonio has a free time, he help his dad in the work. His favorite sport is football; he would like to become in a "Doctor".
His dad's name is Antonio; he has a good health. He has an elementary school education. He works as a gardener.
His mom's name Monica; has a good health. She has a secondary school education. She works as a housewife.
Antonio share his home with his parents and two sisters; Mariana and Teresa. Their home has living room, bath, kitchen and two bedrooms with one full bed and two single beds.