Sponsor Now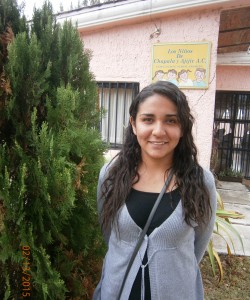 07/31/1995
95.37
Centro Universitario Ciencias de la Salud
$1200.00
Karen is a very cheerfull girl with many friends. She gets along well with everyone at school and at home. She enjoys singing, dancing and playing volleyball. She helps out around the house and also helps her brother with his homework because she wants him to do better at school and recognizes that school is very important. At school, her favorite subject is Biology and her least favorite is Math. She would like to be a nurse.
Her father doesn't live with the family.
Her mother, Carmen, has an elementary school education. Although her health is poor, she works as a maid.
Karen shares her home with her mother and brother. Their home has two rooms, a bath and one bedroom with three beds.