Sponsor Now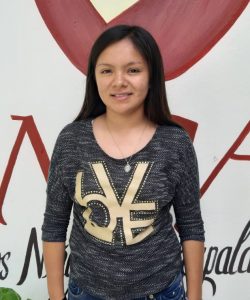 04/21/2004
9.5
Preparatoria Regional de Chapala
$400.00
Diana likes to go to school and her favorite subject at school is physic and her least favorite is geography. She has skills in dance. She gets along well with her family and friends,her personality is friendly. She helps her mother with the house work, and her brother with the homework. When she grown up she would like to be a teacher or lawyer, in her spare time she likes to read and dance.
Her dad´s name is Timoteo. He has elementary school education. He works as a driver.
Her mom's name is Silvia. She has junior school education. She works as a stylish.
Home: Camila shares her home only with her parents and one sister. Their home has a kitchen, one living room, and three bedrooms with two full beds and one single bed.