Sponsor Now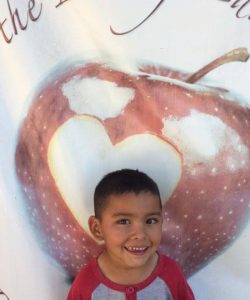 10/01/2012
NA
Jardin de Niños 303 Rosaura Zapata
$100.00
Adan likes to play with his toys and to paint, also he plays the clarinet. He likes to color at school. He likes to go to school and he's very quiet and shy. He has two sisters, and his mother helps him with his school work. He thinks his friends are his superheroes. He has a lot of friends, and he helps to his parents by cleaning his room. His health is good and when he grows up, he wants to be a Fireman.
His father Ramón has an Elementary Education. His health is good and he works as a bricklayer.
His mother Ana has a Secondary Education. Her health is good and she is a housewife.
Home: Adan shares his home with his parents and his two sisters. They rent the house and it has a bathroom, a kitchen and a bedroom with two full beds.