Sponsor Now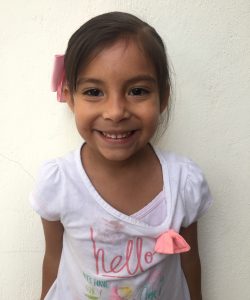 10/17/2015
ND
Escuela Privada Decroly
$100.00
Samantha would like to be a doctor.
Samantha is a cheerful girl, she is very sociable and she likes to go to school, her favorite class is Arts because she loves to draw and paint. She has many friends and she likes to play with them. She dreams to be a Doctor because she would like to help people. She helps her mother by taking care of her younger. She likes to go out with her family, they go to the park and sometimes they like to go to the library, she likes to read tell stories books. Also she likes ballet; she would like to take ballet classes someday.
Her dad´s name is Jose; He works for a company that borrows credits to small business.
Her mom's name is Guadalupe, she works as a secretary for an attorney office in Chapala, She has health problem, and she has respiratory difficulties.
Home: Samantha shares her home with her parents and one younger brother, also with her grandparents and one uncle. Their house is borrowed, it has a kitchen, they share one bedroom with one full bed and one individually bed.