Sponsor Now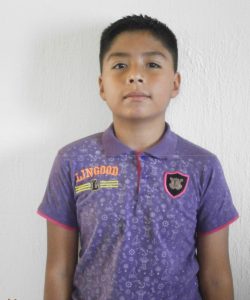 10/16/2006
10.0
Esc. Secundaria Federal 41 "Santos Degollado"
$200.00
Saul, He would like to be a Robotics Engineer. Saul is a 12 year old boy, who enjoys playing basketball and helps her parents around the house. He describes himself as a cheerful and persistent boy; it can be proven since he has many friends. Even when he doesn't like History that much, he is an excellent student; his favorite subject is Sciences and he would like to become a Robotics Engineer. One of his favorite things to do is to construct and to handle robots.
Her dad´s name is Andres. He has a junior school education. He works as a bricklayer.
Her mom's name is Rocio. She has a junior school education. She works as a.
Home: Saul shares his home only with his parents, one brother and one sister. Their home has a kitchen, and two bedroom with two full beds and one single bed.