Sponsor Now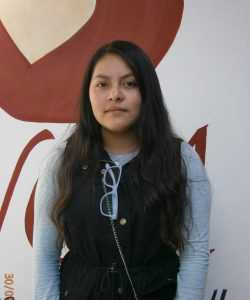 01/25/2000
8.9
Conalep
$400.00
Paulina like to play football. In the school her favorite subject is Spanish; her least favorite is Chemistry. She likes to go to school and she does her homework alone. She is very friendly and her temperament is very quiet. Her favorite sport is football. When she grows up, she would like to be a Psychology.
Her dad doesn't live with she.
Her mom Karla Isabel died.