Sponsor Now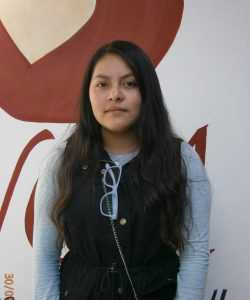 01/25/2000
8.9
UNIR Universidad Regional de Chapala
$400.00
Paulina is a nice person with a good qualities, her temperament is very quiet, one of the thing that she do in her spare time is like to play soccer. In the school her favorite subject is Spanish; her least favorite is Chemistry. She likes to go to school and nobody in her family helps with the task beacuse she can do it by her own. She is very friendly, so her friends consider than she is a good friend. Her favorite sport is soccer. Currently she is study pedagogia.
Her dad doesn't live with she.
Her mom Karla Isabel died.