Sponsor Now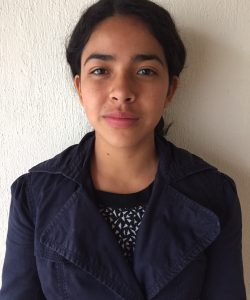 01/01/2003
93.3
IMAC Ingles Total
$400.00
Argelia is a quiet sympathetic and sensitive, friendly and discipline young, likes to bake cupcakes. Her favorite subject at school is Science and her least favorite is Mathematics. She has few friends and her temperament is gentle. One of her ability is paint. Also she helps her parents cleaning her home. Her favorite sports are swimming and basketball. Her favorite character is "Batman". She would like to become a "Chef".
Her father Arturo has a regular health. He works as a House Maintenance employee.
Her mother Amelia has a Junior High education and her health is good. She worked as a domestic employee.
Argelia shares her home with her parents, one sister and one brother. Their home has a living room, two bath and three bedrooms with one full bed and three single beds.