Sponsor Now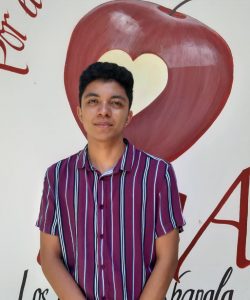 Ulises likes to draw and play ball. His favorite subject is Spanish. He has many friends. His favorite hobby is drawing. He lives with his uncle, aunt and cousins.
His aunt is Esmeralda Chavez. Her health is normal. She has a sixth-grade elementary school education.
Ulises shares his home with her uncle, aunt, cousins and sister. Their homes has two rooms, a bath and two bedrooms with four bed.