Sponsor Now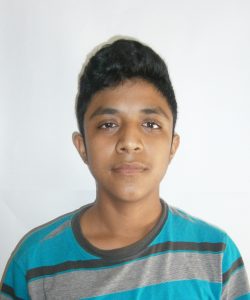 07/18/2005
84
Preparatoria Regional de Chapala
$400.00
Alan is a happy boy with a lot of friends. He gets along well with everybody. In school, his favorite subject is math and his least favorite is Spanish. He is an excellent student. He enjoys drawing, coloring and sticking things together. He also enjoys playing basketball. When he grows up, he'd like to be a painter.
His father, because of an accident, is now handicapped for a while and doesn't work. He has a junior high school education.
His grandmom, Elisa Viramontes.
Alan shares his home with his grandparents. Their homes has two rooms, a bath and two bedrooms with four bed.