Sponsor Now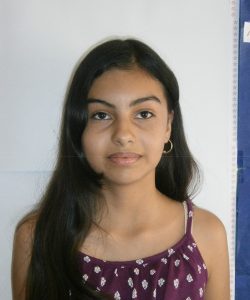 08/27/2005
8.9
Preparatoria Regional de Chapala
$400.00
She likes drawing and reading. Her favorite subject at school is Math and least favorite is Geography. Her mother helps with her homework. She has few friends. Her temperament is quiet. Her favorite games are games of skill. When she grows up, she would like to be a teacher.
Her father´s name is Mariano. He has a junior high school education. His health is good. He works as an employee.
Her mother´s name is Isidora. She has a business academic. She health is good. She works as a housewife.
Mariana shares her home with her mother, father, two brothers and one sister. Their home has 6 rooms, one bath and three bedrooms with three full beds and two twin beds.