Sponsor Now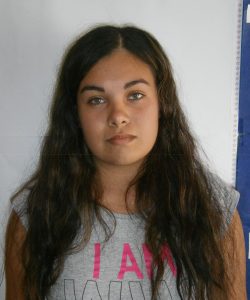 09/17/1997
95.3
Intituto Tecnologico Superior de Chapala
$1200.00
Jessica is very studious and maintains very high grades which will give her a bright future with any professional career she decides to enter. Her interests include nutrition, communications and astrology, including learning about the life story of Jules Verne, a person she admires. Jessica loves reading to her siblings and helps them with their schooling. She enjoys spending time researching and learning about new things. Being the oldest, she helps in the family home, including helping her grandmother. Her favorite sport is playing tennis. Jessica is very reserved; however, she has formed lasting relationships with some very close friends.
Her father´s name is Mariano and he has secondary school education. His health is good, and he works as a merchant.
Her mother´s name is Isidora. Her health is good, and she works in maintenance.
Jessica shares her home with her father, grandmother and three siblings. Their home has three rooms, a bath and two double and three single beds.