Sponsor Now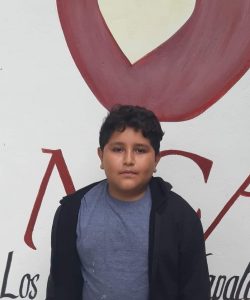 06/10/2011
7.5
Esc. Primaria "Marcos Castellanos"
$200.00
Nicolas likes to play with his cars. In the school his favorite subject is Mathematics and his least favorite is Reading; he likes to go to school. His mom's helps his with his school work when Nicolas needs. He has a lot of friends and he has a good relationship with them. In his free time; he likes to has a stroll in his bycicle. When his grows up, he would like to become in a Teacher.
His dad's name is Victor; he has a regular health. He has a technical career in electricity. He works as a electrician.
His mom's name is Irma; she has a secondary school educatio. Her health is good and she works cleaning houses.
Nicolas shares his home with his parents, grandparents and two brothers; Rodolfo and Karim. Their home has one bath, living room, kitchen and three bedrooms with three full beds and two single beds.