Sponsor Now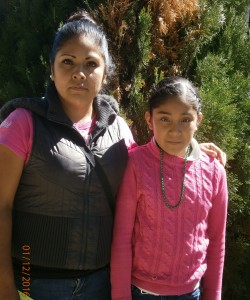 02/26/2007
7.8
Esc. Secundaria "Ricardo Flores Magón"
$200.00
Karen likes to writes. Her favorite subject at school is math. She has many friends; her temperament is quiet. She helps her parents with cleaning their home and helps her sibling with their homework. Her favorite sport is basketball and she likes to see the novel Valentina. When she grows up, she would like to be a teacher.
Her father, Daniel has a junior high school education. His health is good. He works as a bricklayer.
Her mother, Irene has an elementary school education, her health is good. She works as a cleaning houses.
Karen shares her home with her parents, siblings, aunt and eigth cousins. Their home has one bath, six rooms with five full beds and three single beds.