Sponsor Now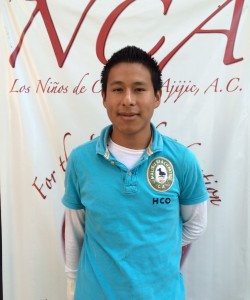 06/07/1998
80.5
Preparatoria Regional de Chapala
$400.00
Enrique likes to pley soccer. He has many friends and very sociable. He is a great person. His favorite sport is soccer; He admires football goalkeeper Jose de Jesus.
Enrique lives with his grand parents and a aunt.
Ignacio has a junior high school education. His health is good; he works as a campecino.
Alejandras has a high school education. Her health is good; she works as a housewife.
Enrique shares his home with his grandparents and one aunt. Their home has one living room, one bath and three bedrooms with one full bed and two single beds.