Sponsor Now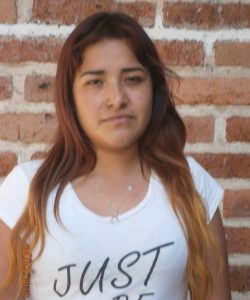 10/29/1997
89
Intituto Tecnologico Superior de Chapala
$1200.00
Graciela likes to drawing and crafts. She likes to go to the university. She has a good relationship with her family and her friends. She has a few friends and her temperament is very pacific. She helps her parents with anything and her siblings with their schoolwork. Graciela likes to play football and she would like to become in a good "Chef".
Her dad's name is Jorge; he has an elementary school education and he has a good health. He works as a gardener.
Her mom's name is Griselda; she has a junior school education and her health is good. She is a housewife.
Graciela shares her home with her mom, dad and three siblings; Esmeralda, Jorge and Carlos. Their home has a living room, bath, kitchen and two bedrooms with one full bed and three single beds.