Sponsor Now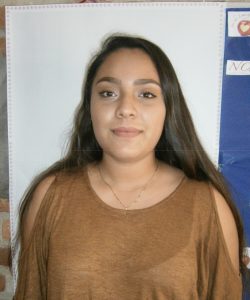 12/20/2002
95.6
Centro Universitario de La Cienega
$1200.00
Reyna is a cheerful girl who gets along well with her classmate and family. She is a good student, gets good grades, and enjoys all subjects. She wants to become a pediatrician and enjoys playing the violin. Reyna is a good daughter to her parents and helps her brothers with their homework. When she needs helps with her own homework, she turns to her parents, who are her heroes. Her favorite sport is soccer.
Her father Jose is in good health and is a construction worker. He has a junior high school education.
Her mother Carolina also completed junior high school and is in good health. She is a housewife.
Home: The family rents their home in the San Juan Cosalá village. It has 2 bedrooms.