Sponsor Now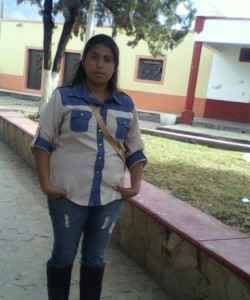 12/15/1994
92
Intituto Tecnologico Superior de Chapala
$1200.00
Carla likes to cook and be on the computer. Her fovorite subject is "Programing" and least favorite is accounting. She does her homework alone. She is very sociable and friendly. Her favorite sport is soccer. She is studying engineering in computer systems.
Her father, Patricio Rentería Ibarra, is 43 years old. His health is good, and he works as a laborer.
Her mother, Gabriela Saldaña Gonzalez, is 43 years old. Her health is good, and she is domestic worker.
Carla shares her home with her mother, father and two brothers. Their home has six rooms, a bath and 3 bedrooms with three twin beds and a big bed.