Sponsor Now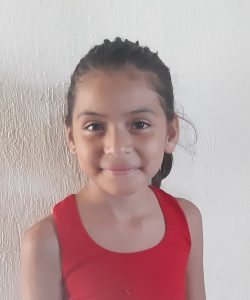 08/26/2011
8.8
Esc. Primaria "Carlos Fuentes Macias".
$100.00
Renata is a funny and organized girl. She likes to go to school and she likes to read and write.
Renata would like to be a flight attendant because she would like to travel around the world. Also, she likes to sing and watch movies. She has many friends; she likes to spent time with them. She loves to play with her family.
Her dad´s: name is David, his health is good. But sadly for Renata his father is in jail.
Her mom's: name is Anabel, her health is good, and she does not have a stable job.
Home: Renata shares her home with her mother, one brother and two sisters. The house where they live is borrowed; it has a kitchen, two bedrooms, with one full bed, and two individual beds.