Sponsor Now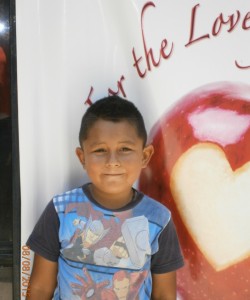 08/19/2009
7.6
Esc. Primaria "Centenario de la constitución de 1917"
$100.00
Michael likes to play basketball, his favorite subject at school is drawing; his least favorite is mathematics. his moms and uncles helps with his homework. He has many friends; his temperament is imperative. He helps her mom with cleaning their home. His favorite sport is basketball; his favorite character is "Captain America". When he grows up, he would like to become in a Doctor.
His dad Jorge Razo has a junior high school education. He works as a sales man. But he doesn't live with them.
His mom Mayra has a junior high school education. Her halth is normal; she works as a merchant.
Michael shares his home with his mom.