Sponsor Now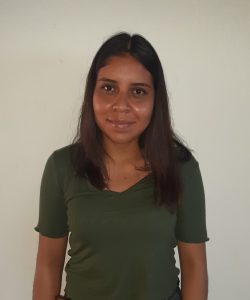 05/27/2002
98
Centro Universitario Ciencias de la Salud
$1200.00
This lovely 19-year-old young lady is currently in her second semester at University, studying very hard. She is studying medicine, working towards her goal of becoming a doctor. In these very difficult studies, her particular focus is Embryology which is a branch of biology that deals with the study of embryos and their development. She has an impressive GPA of 98 out of 100!
Not surprisingly, Noemi has a very positive attitude, and she is a sociable person focused on helping others.
In her spare time, she has outside school, she enjoys reading novels, knitting, and making handicrafts. In addition to this, she really enjoys just spending time with her family, helping with the housework, and her siblings with their homework.
Like all girls her age, she enjoys the company of her friends, and one of her favorite things to do with them is simply go for a bike ride.
Her Mom, Magdalena, is in good health and takes care of the family.
Her father, Narciso is also in good health, and he works in the cleaning business. Neither one of them had the chance to attend University and they are so proud of Noemi for her work ethic and commitment.
Noemi shares her home with her parents, two sisters, a brother, a brother-in-law and two nephews. This is a large group in a home with just three bedrooms for everyone.