Sponsor Now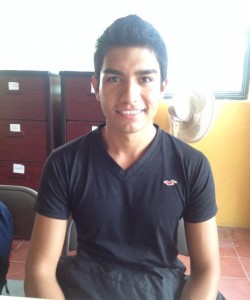 01/24/1991
96.25
Centro Universitario Ciencias de la Salud
$1200.00
Sergio is a cheerful young man with a lot of interests. He enjoys studying, singing, dancing and acting. His favorites subjects at school are Chemistry and Math. Currently He done the chemical engineer major at Guadalajara University. He is in his first semester of eight for a Master Degree.
His father, Sergio is in fair health. He has an elementary school education and works in a car wash.
His mother, Carmen can't work because of bad knees. She has an elementary school education.
Sergio lives with his mother in a home with one living room, one bath and one bedroom.