Sponsor Now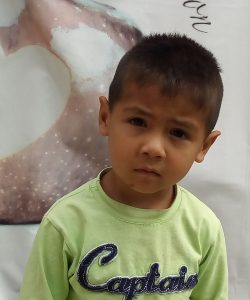 04/30/2013
NA
Jardin de Niños 303 Rosaura Zapata
$100.00
Aron likes to play Power Rangers and Dragon Ball Z.
His favorite subject at kindergarden is draw.
He likes to go to school. He has a few friends and his health is good and when he grows up, he wants to be a Veterinary.
Her mother María has a Secondary. She is a single mother. Her health is good and she's Sane's worker.
Her father José doesn't live with them.
Cristian shares his home with his mom and with their siblings. Their home has a bathroom, a kitchen and a bedroom with one full bed and two single beds.