Sponsor Now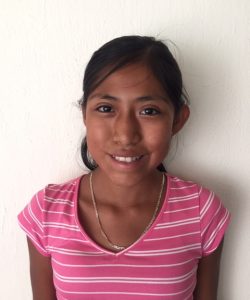 07/09/2007
7.9
Esc. Primaria "Santos Degollado"
$200.00
Odalys likes drawing, painting, dancing and singing. She has few friends. She helps her parents with picking up the toys. She likes toys and she would like to be a doctor. Her favorite character is "Dora la exploradora".
Her father is dead.
Her mother, Maria del Rosario. Her health is good and she is a domestic worker.
Odalys shares her home with her mother, grandfather, a brother and five sisters. Their home has two rooms, a bath and two bedrooms with five beds.