Sponsor Now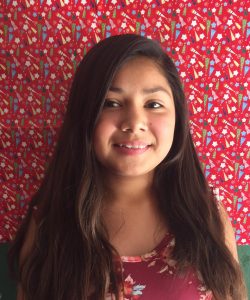 03/31/2004
9.6
Esc. Secundaria "Guadalupe Victoria"
$200.00
Areli likes to running and reading. She likes to go to school; her favorite subject at school is Mathematics and her least favorite are History and English. Areli has a lot of friends and her temperament is very strong. She helps her family with cleaning her home. She likes to play football and she would like to become in a "Lawyer".
Her dad's name is Jesus; he has a good health and he works as a farmer. He has secondary school education.
Her mom's name is Martha; her health is good and she has an elementary school education. She works cleaning other people's houses.
Areli share her home with her mom, dad and two brothers. Their home has a bath, kitchen and one bedroom with one full bed and two singles beds.