Sponsor Now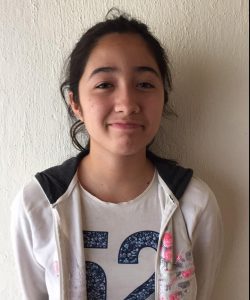 12/30/2004
96.1
Preparatoria Regional de Chapala
$400.00
Omit, She would like to be an Architect. Omit likes to go to school and her favorite subject at school is English and her least favorite is chemistry. She likes draw and make crafts. She has few friends. She gets along well with her friends and with her family. She has a shy personality. She helps her parents cleaning her house and wash her clothes. Her favorite sport is athletics. Her favorite hobby is play with her pets and watch video about crafts. She would like to be an Architect because she can designer houses and she like it.
Her dad´s name is Timoteo. He has an elementary school education. He works as a driver.
Her mom's name is Silvia. She has a junior school education. She works as a stylish.
Home: Omit shares her home only with her parents and one sister. Their home has a kitchen, one living room and three bedrooms with two full beds and one single bed.