Sponsor Now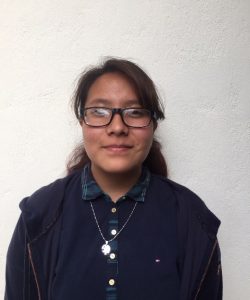 12/29/2005
90
Preparatoria Regional de Chapala
$400.00
Natalia would like to be a Business Management Administrator.
Natalia is a shy and introverted girl, she is not very sociable, but she is a cheerful girl with a big heart. She likes to go to school, her class favorite is music and her least favorite class is history. She has few friends. In her free time, she goes to walk with her friends.
She would like to study Business management Administrator because she likes mathematics. Her parents help her parents with her homework. On the weekends she works with her father in a restaurant. She likes to eat out with her family. Also, she likes to listen to music because is relaxing. She read motivational books. She has strabismus, myopia, and astigmatism, that's why she has to wear glasses all the time.
Her dad´s name is Angel; he works in a restaurant in Ajijic, as a cooker.
Her mom's name is Rosa Elena she works at a pharmacy.
Home: Natalia shares her home with her parents. Their house is own, it has a kitchen, a living room, and two bedrooms with two full beds.