Sponsor Now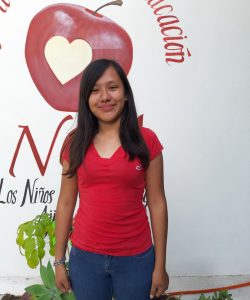 01/31/2005
86
Preparatoria Regional de Chapala
$400.00
Paloma she likes play. Her favorite subject at school is math. She has many friends, and she is a quiet girl. She helps her parents with cleaning her home.
Her father, Armando. His health is regular. He is a mason.
Her mother, Maria Guadalupe. Her health is good. She is housewife.
Paloma shares her home with her parents and two sisters. Their home has two rooms, a bath and a bedrooms with three beds.