Sponsor Now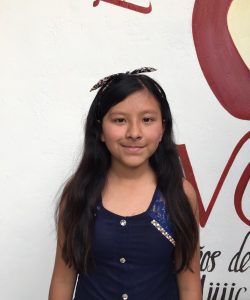 05/03/2006
8.2
Esc. Secundaria "Técnica 83"
$200.00
Dulce is 15 years old. She likes to play, draw and paint. Her mother helps with her school homework. She has many friends. She helps her parents with cleaning your house. Her favorite play is it jump.
Her father, Armando. His health is regular. He is a mason.
Her mother, Maria Guadalupe. Her health is good. She is housewife.
Dulce shares her home with her parents and two sisters. Their home has two rooms, a bath and a bedroom with three beds.