Sponsor Now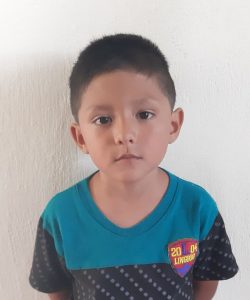 02/03/2015
nd
Preescolar "Sor Juana Ines de la Cruz"
$100.00
ALEXIS WOULD LIKE TO BE A LAWYER
Alexis is a happy and friendly boy. He likes to go to school; he loves to draw with colored pencils. Also, he is very active, he likes to play soccer. He would like to be a lawyer because he wants to help others. He is an obedient child; he helps his mother with simple tasks like picking up his toys. And he likes spent time with her family.
His dad´s name is Armando his health is good and he works in construction
His mom's: name is Maria her health is good, she is housewife.
Home: Alexis shares his home with his parents and two sisters. The house where they live is own, it has a kitchen, living room, two bedrooms, and one full bed and two individual beds.