Sponsor Now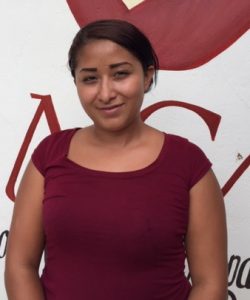 03/13/1995
73
Universidad UNE
$1200.00
She likes reading. Her favorite subject at school is mathematics. She has few friends. Her favorite sport is basketball, and she would like to be a chef. She has two babys and has a lot of strength to keep studying to give a better life to her son.
Her father´s name is Santiago. His health is good, and he works as a mason.
Her mother´s name is Elpidia. Her health is good, and she is a housewife.
Rosa shares her home with her parents, brother and sister in law. Their home has three rooms, a bath and two bedrooms with four beds.