Sponsor Now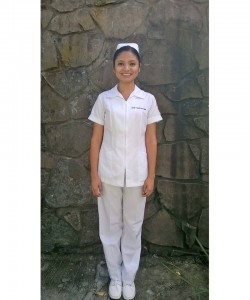 11/18/1995
94.54
Centro Universitario Ciencias de la Salud
$1200.00
Gaby likes to paint and draw. Her favorite subject at school is Spanish and least favorite is math. Her sister helps with her homework. She has many friends and her temperament is normal. Her favorite sport is volleyball. She admires Mahatma Gandhi. She would like to be a nurse.
Her father is dead.
Her mother, Elena, has an elementary school education. Her health is good. She works as a domestic.
Gaby shares her home with her mother, sister and brother. Their home has two rooms, one bath and two bedrooms with one full bed and two twin beds.