Sponsor Now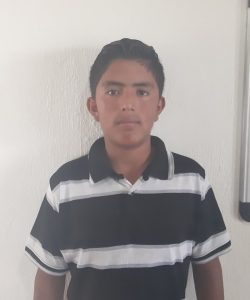 03/23/2006
8.8
Esc. Secundaria "Técnica 83"
$200.00
Kevin's favorite subject at school is Spanish and least favorite subject is math. He has many friends. His favorite sport is soccer and he admires Benito Juarez. He would like to be a doctor.
His father´s name is Melchor. His health is good, and he works as a gardener.
His mother´s name is Sandra. Her health is good, and she is a housewife.
Kevin shares his home with his parents and two brothers. Their home has a room, a bath and a bedroom with two beds.