Sponsor Now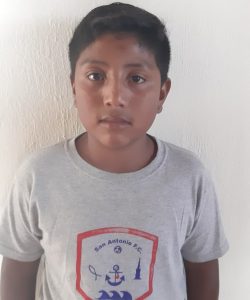 12/24/2014
9.7
Esc. Secundaria "Técnica 83"
$200.00
He likes to write and paint. He has many friends. His favorite sport is soccer and he would like to be a dentist. He admires his father.
His father, Melchor, His health is good, and he works as a gardener.
His mother, Sandra, Her health is good, and she is a housewife.
Chris share his home with his parents and two brothers. Their home has a room, a bath and a bedroom with two beds.