Sponsor Now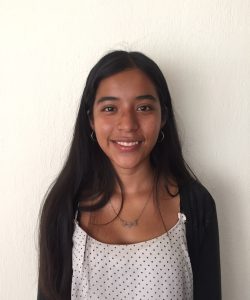 11/01/2001
78.33
Preparatoria Regional de Chapala
$400.00
She likes to read. Her favorite subject is Math and the least favorite is Sciences. Her parents help with her homework, and she has many friends. She is a quiet girl, and her favorite sport is basketball. She is in her last semester of High School, next year she is going to University, she would like to be a Computer system Engineer.
Her father´s name is José Ramiro Morando Garcia. His health is good, and he is merchant.
Her mother´s name is Bertha Morales Perez. Her health is good, and she is a merchant.
Leydi shares her home with her mother, two sisters, and a brother. Their home has two rooms, a bath and a bedroom with two beds.