Sponsor Now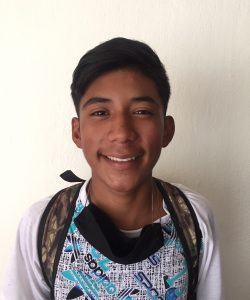 03/09/2005
66.67
Preparatoria Regional de Chapala
$200.00
Kevin likes to run and play football. His favorite subject at school is Mathematics and his least favorite is Geography. He likes to go to school and he's very quiet. He has three sisters and a baby brother, and his mother and sisters helps him with his school work. He thinks his mother is his superhero. He has a lot of friends, and he helps to his parents by cleaning his room. His health is good and when he grows up, he wants to be an Architect.
His father José has a Secondary Education. His health is good and he works as a bricklayer.
His mother Berta has a Secondary Education as well. Her health is good and she is a housewife.
Home: Kevin shares his home with her mother and his four siblings. Their home has a bathroom, a kitchen, and a bedroom with a full bed and three single beds.