Sponsor Now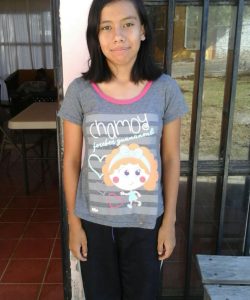 03/08/2005
8.9
Esc. Primaria "Jose Maria Arreola"
$0.00
Monica likes to go to school and her favorite subject at school is sciences and his least favorite is Mathematics. She has skills for help her mother. She has many friends. She gets along well with her friends and regular with her family. She has a regular temperament. She helps her mom with household chores. His favorite sport is play soccer. She would like to be a lawyer.
Her dad´s name is Martin. He has a junior school education. He works as a gardener.
Her mom's name is Monica. She has a junior school education. She works as an employed.
Monica shares her home only with her parents, one brother and one sister. Their home has a living room, one kitchen, and two bedroom with two full beds and one single bed.