Sponsor Now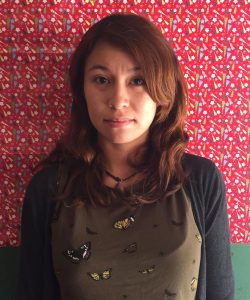 11/12/1997
91
Universidad UNE
$1200.00
Karla likes to go to school and her favorite subject at school is culinary innovation. She has skills for cook and cake shop. She has few friends. She gets along well with her friends and family. She has a calm temperament. She helps her brother with homework. Her favorite sport is play the basketball. She would like to be a Chef.
Her dad's name is Carlos. He has a high school. He works as a mechanic.
Her mom's name is Alicia. She has a high school. She works as a merchant.
Karla shares her home only with her grandparents and two sisters. Their home has a living room, bath, kitchen and two bedroom with one full bed and three single beds.