Sponsor Now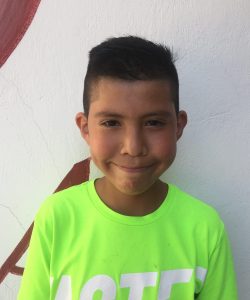 01/16/2005
9.6
Esc. Primaria "Adolfo Lopez Mateos"
Her dad´s name is Sebastian. He works as a farmer in San Juan Tecomatlan.
Her mom's name is Norma. She works as a housewife.
Home: Sebastian shares his home with his parents, two brother and one sister. His house is own. It has one kitchen, one living room, two bedrooms with one double bed, and two individual beds.