Sponsor Now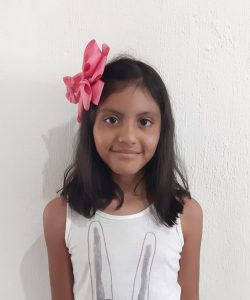 07/27/2010
8.9
Esc. Primaria "José Encarnación Rosas"
$100.00
ARLETH WOULD LIKE TO BE A PILOT
ARLETH is an incredible girl, she is friendly and funny. Her favorite class is Geography although she does not like Mathematics. She likes to go to school.
She would like to be a pilot because she would like to travel around the world. Also, she likes to play with her brother. She likes to participate in school activities. She has many friends and she likes spends time with them and with her family.
Her dad´s name is David his health is good. He works as a waiter.
Her mom's name is Annabel, her health is good. She is a housewife.
Home: Arleth shares her home with her mother and three young brothers. The house where they live is borrowed; it has a kitchen, a living room, two bedrooms, and one full bed and one individual bed.