Sponsor Now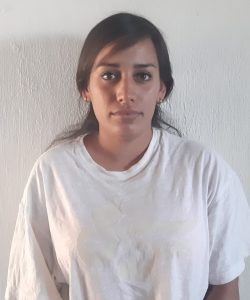 09/15/1998
9.4
Universidad Tecnologica de Mexico (UNITEC)
$1200.00
GENESIS WOULD LIKE TO BE A PHYSIOTHERAPIST
She is a very active person. She is learning to be more focused on her goals. She would like to be a physiotherapist because in that way she would be able to help others to recover their health after an injury.
Genesis likes to spent time with her family. She works part-time. She likes to ride a bike, practices CrossFit and swims two days a week, and goes to the gym every day. She has a lot of friends; she likes to go out with them. She loves to visit her grandparents; also she helps her family with the housework and she helps her sister with her homework.
Her dad´s name is Jose. He has good health. He studied a Technical career in hydraulic mechanics. He has his own business.
Her mom's name is Griselda. She studied nursing assistant, she has good health. She works in a nursing home.
Home: Genesis shares her home with her parents and one sister. The house where they live is own, it has a kitchen, and three-bedroom, two full beds, and one individual bed.