Sponsor Now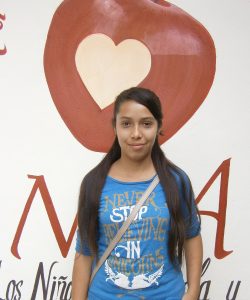 04/27/2003
96.8
Preparatoria Regional de Chapala
$400.00
Rebeca is an active young girl. She likes studying in school and will learn almost anything she receives imput from. She plays a bit of flute and piano. She likes singing. She also is one of the top students in her class. Her favorite is language arts and her least favorite is math. She is a lively little girl and friendly. She also helps at home. Her character is happy and uplifting. She enjoys playing soccer and wants to become a doctor.
Her father, Alfonso Mendoza Gomez. He finished secondary school. His health is good and he works as a waiter.
Her mother, Raquel Alvarado Escobedo. She finished secondary school. Her health is good and she works as a merchant.
Rebeca shares her home with her parents, sister and brother. Their home has two rooms, a bath and a bedroom with two beds.