Sponsor Now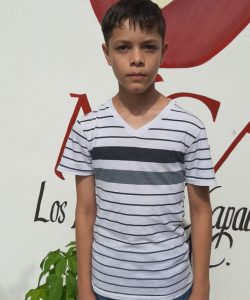 07/03/2006
6.5
Esc. Secundaria "Técnica 83"
$200.00
Jatniel likes to draw and read. His favorite class is sports(Educación Física). He has many friends. His mother helps with school homework and he helps his parents with caring for siblings. His favorite sport is soccer. He would like to become a doctor.
His father, Alfonso Mendoza Gomez. He finished secondary school. His health is good and, he works as a waiter.
His mother, Raquel Alvarado Escobedo. She finished secondary school. Her health is good, and she works as a merchant.
Jatniel shares his home with his parents, sister and brother. Their home has two rooms, a bath and a bedroom with two beds.